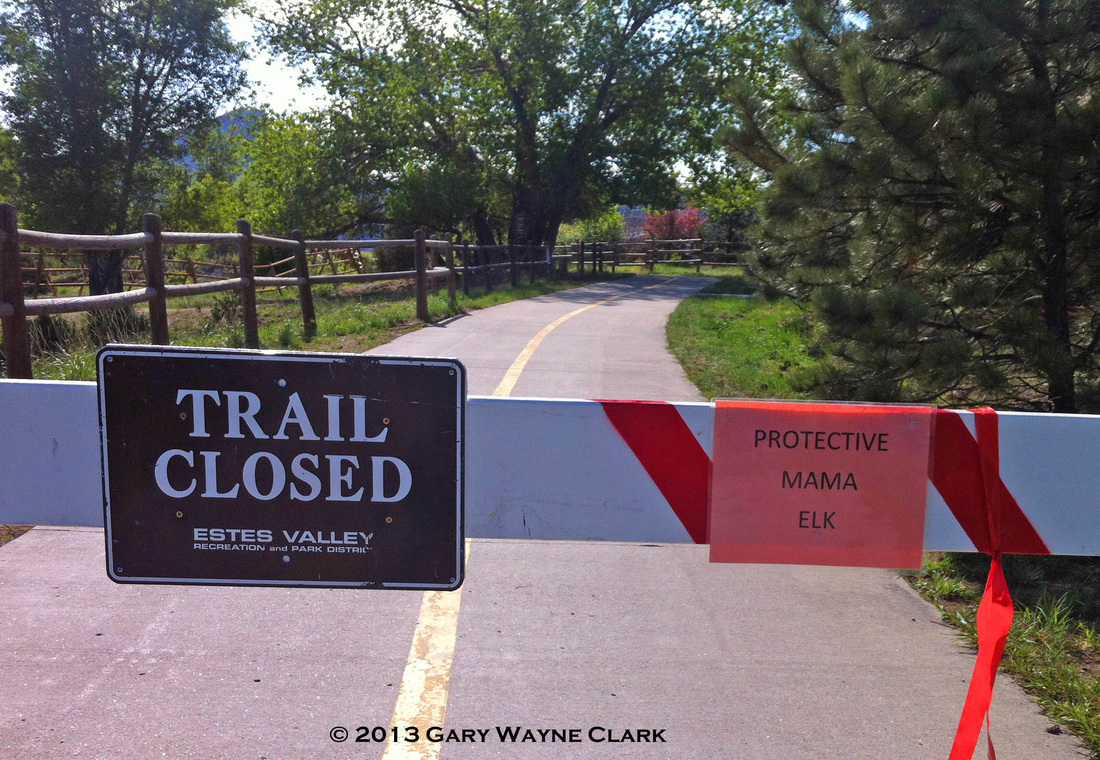 Does Spandex make you stupid? ~Neli.

G: Why do you ask?
N: Those two women just jogged around a "Trail Closed: Protective Momma Elk" sign.
G: Maybe it's the altitude or the compression; lower oxygen up here you know.
N: Could be those see thru LuLu Lemon pants; that's wrong.
G: Talk about junk in the trunk – one chick's pulling a trailer.
N: Word. Didn't need to see that.
G: Should we stop them?
N: I'd say just leave it. There's a 700 pound Momma elk just around the bend, Nature will work things out.
G: You are wise beyond your ears, my friend.
N: I learned from the best.