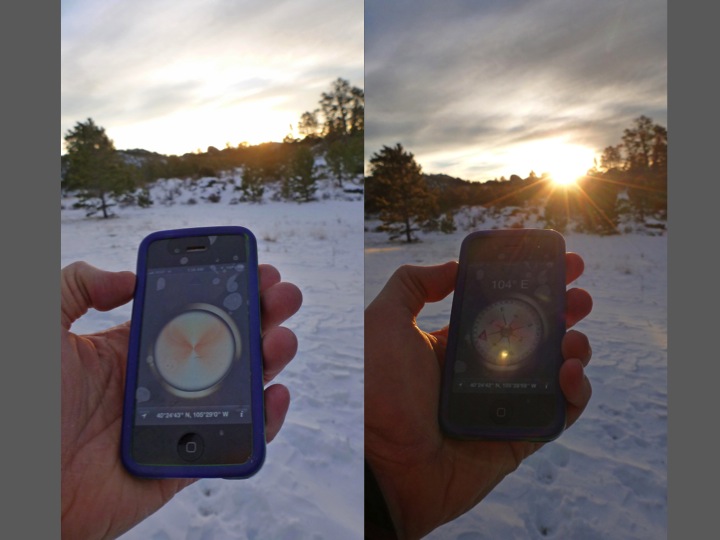 Sunrise, 7:38 AM, 12/21/12 - my compass goes blank.
Well played, Mayans…
For that brief moment when my compass stopped, I was transported through another dimension, to the rogue planet of Niburu. I was no longer a dreamer, but a Bounty Hunter leading a band of mutant mercenaries in struggle against a hostile alien race bent on our annihilation. There was a surge of multicolored lights, the ground shook and then that strange smell… I was back on Earth, watching the sunrise with my faithful canine by my side.
"Was that a dream?" I thought as I rubbed my eyes to clear my vision.
"More like a premonition," NELI thought back, licking my face. "But that's another
story
…"