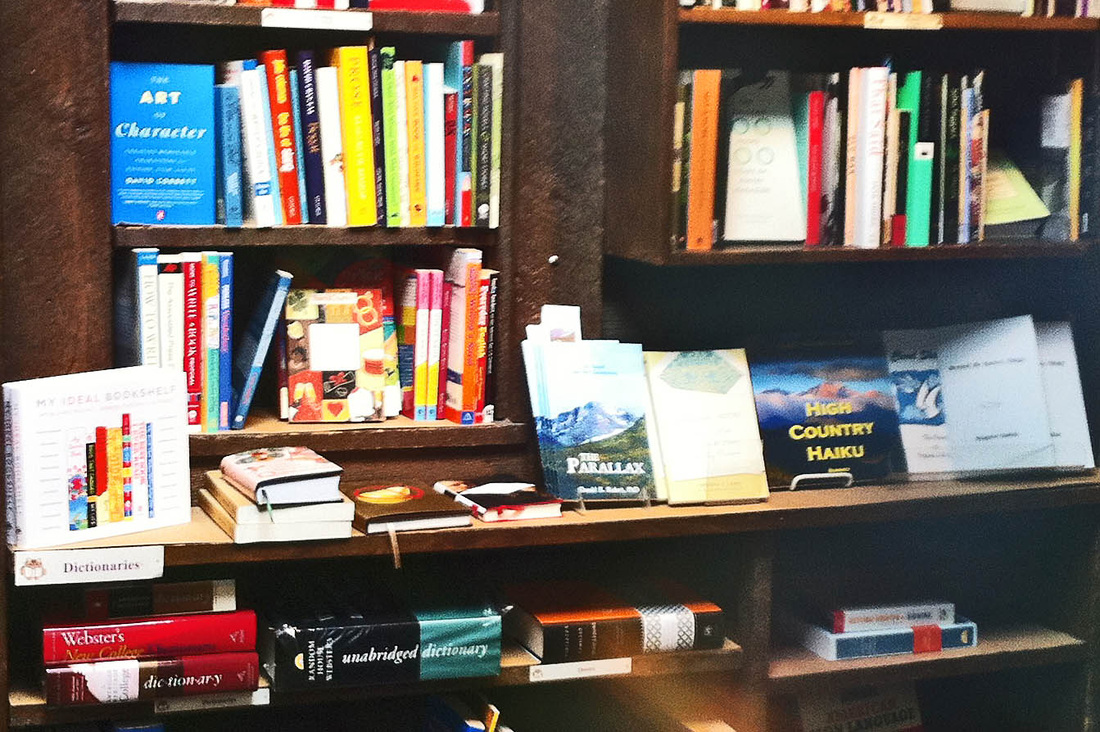 On a dog walk, we stop to peer through the window at a local bookshop…

Neli: G, is that your poetry book in the bookstore?
Me: Indeed it is, my canine companion.
Neli: So, there's more… that's a relief.
Me: Why?
Neli: Because the cat yacked on the one on the coffee table at home.