With the force of the collision, they both tumbled over and ended up on the floor, Ryker on his back, face to face with Lexis. He could see that the anger in her eyes had not dissipated, so he grabbed her arms and held on to her tight.
"Killing the little fucker now would be like closing the barn door after the cow is gone, Wonder Woman," Ryker whispered. "Not much use in it."
Lexis breathed quickly, struggled for a second and then finally let her body go limp as she calmed down.
"Yeah, maybe not," she hissed back. "But I don't think you're the one to be giving out lessons on tolerance, are you, Mr. '
revenge is a dish best served cold'
?" Ryker released his grip and Lexis rolled off of him.
"Well, maybe not," Ryker answered.
"What's the matter, Commander? You going soft on me?" she taunted. "I thought you had a front row seat to the Payback game."
"Different game, kid. But when that game comes around, you can play on my team."
--
Excerpts from The Devolution Chronicles: Rise of the Chimera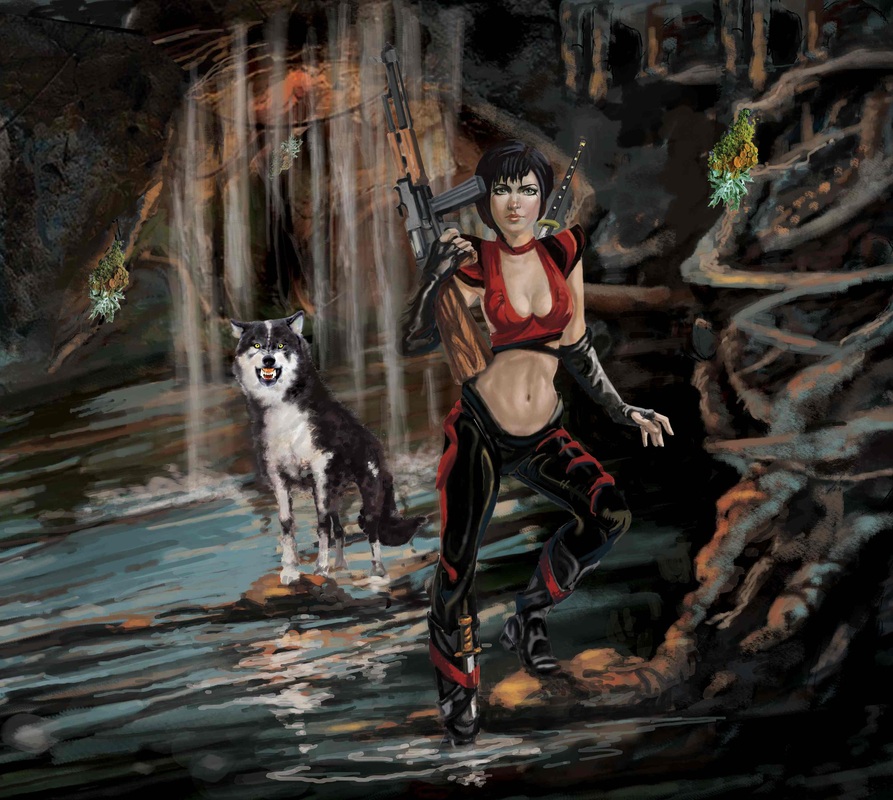 "God, defend me from my friends; from my enemies I can defend myself."
Proverb