"Keep your beast on a lease!" Josiah muttered. "Look what he's done! He destroyed my experiment!"
"Maybe you shouldn't play with toys, Professor, unless you want to share them," Lexis snapped back. "Koda thought you wanted to play a game of catch. You threw the toy; he caught it. He did what he thought you asked. When you jumped across the room at him, he interpreted that as an act of aggression. You changed the rules to a different game for him... a very dangerous game."
"And what game is that?" Josiah asked sarcastically. Koda growled once more and moved to stand beside Lexis. She patted him on the head, looked down into his eyes, and then motioned for him to leave the room.
"That would be the game where Koda rips out your jugular vein and you bleed to death on the floor in thirty seconds," she replied calmly. We call it Pala Puhikni, or 'Red Carpet' if you like. He likes this game and he is very good at it, Professor. But it's a messy game and it doesn't last very long."
Josiah was stunned as he looked down at the crumpled robotic bee in his hand and then rubbed his throat.
"I'm sorry about your toy," Lexis told him honestly. "But you should be more careful starting a game with Koda… unless you want him to finish it."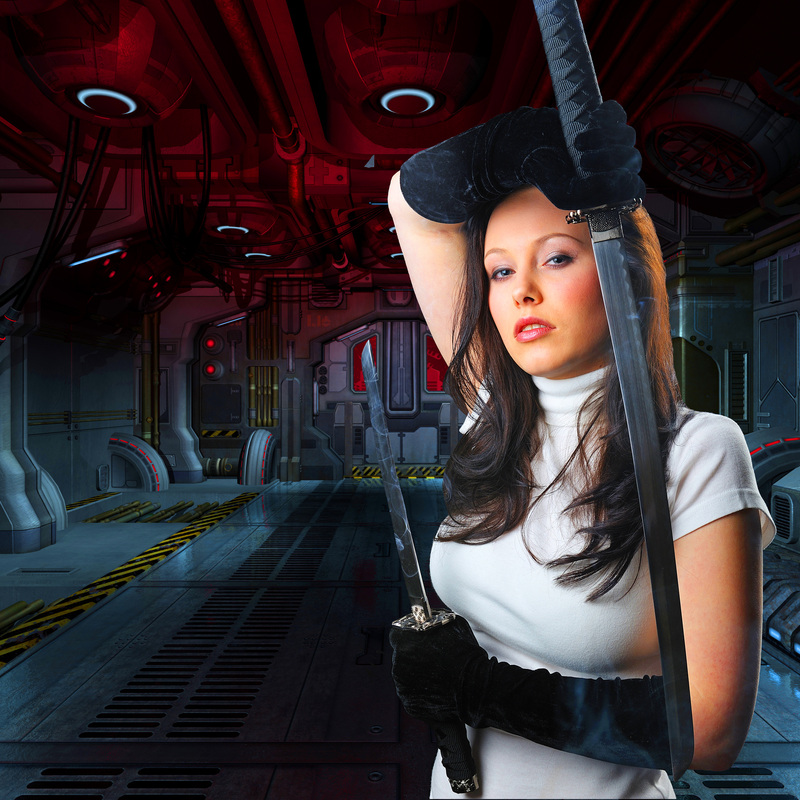 [Excerpts from a conversation between Dr. Josiah Stone, neural weapons genius trapped in a teenage body, sci-fi femme fatale Lexis and her spiritual wolf-dog protector, Koda.] The Devolution Chronicles: Passage to Niburu.
Images licensed from www.shutterstock.com